Reasons for Grape Cultivar Improvement...
---
What is VitisGen?
VitisGen is a large, multi-disciplinary, collaborative project focused on decreasing the time, effort and cost involved in developing the next generation of grapes. VitisGen incorporates cutting edge genomics technology and socioeconomic research into the traditional grape breeding and evaluation process, which will speed up the ability to identify important genes related consumer-valued traits like disease resistance, low temperature tolerance and enhanced fruit quality. Identifying these genes will help grape breeding programs from around the world to more rapidly develop new grape varieties that will appeal to a wide range of consumers, while also addressing grower and producer needs. Additionally, the scientific resources developed during the project will allow scientists and breeders to address other issues and needs that have regional significance, like salinity or drought tolerance.

VitisGen represents a new model of scientific collaboration. The integration of the needs of multiple interests—breeders, growers, fruit processors and consumers—into a single outcome will result in novel grape varieties that are beneficial to producers, processors and consumers.
Click here to learn more about the VitisGen project.
News from VitisGen
Its All About the Genes: Color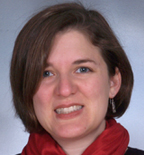 Humans are inherently visual creatures, so we often get our first impressions of a wine, especially a red wine, from its color. VitisGen scientists like Dr. Anna Katharine Mansfield are honing in on markers for the genes that influence the color compounds that are produced in grapes. With this information, breeders will be able to identify seedlings that will produce fruit and wine that are both pleasing to the eye and the palate.
---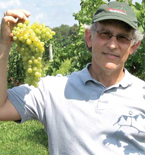 Dr. Bruce Reisch, Cornell's grape breeder and co-director of VitisGen, talks about the history of Cornell's program and how the technology and techniques developed as part of VitisGen are helping to improve the efficiency of breeding programs like his.
---
It's All About the Genes: Wine Flavor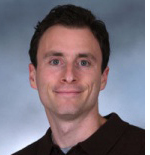 Dr. Gavin Sacks of Cornell University explains how a food chemist can help grape breeders to identify genes that are associated with different flavor and aroma compounds in grapes. With that information, breeders can more easily and efficiently select plants with the flavors and aromas that they want, and eliminate those that would produce grapes with flavors that consumers don't want to taste in their glass or on their table.
---
Developing The Grapes Of The Future
By: Ann-Marie Jeffries
VitisGen is unique in its approach to understanding the genetic basis of important traits in grapes, like disease resistance, how they look and taste and how well adapted they are with cold temperatures. By working with scientists from multiple disciplines, VitisGen is not only meeting its scientific goals, but also ensuring that the project is relevant to the needs of growers, processors and consumers.

Click here to read more.
---
Research Focus: VitisGen
(Appellation Cornell, March 2015)
This article highlights how scientists from across the U.S. are collaborating on VitisGen, a multi-disciplinary project aimed at finding genetic markers for traits like disease resistance, cold temperature tolerance and fruit quality attributes that can be used by breeders to develop better grape varieties. The article details some of the work done by the Breeding, Genetics and Trait Evaluation teams to identify and integrate multiple genes for powdery mildew resistance into new varieties.
---
Industry Voices in Support of VitisGen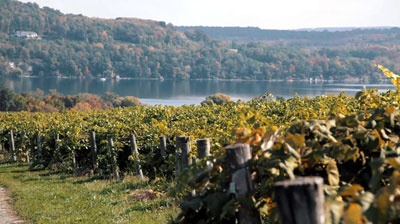 ---
---
Updated: 1/19/16

This site has been developed by the VitisGen Extension and Outreach Team of Mark Kogut, Hans Walter-Peterson, Eric Stafne, Shanna Fellman, James Monahan, and Elizabeth Takacs-VitisGen Project Manager.
---
Funding for VitisGen "Accelerating grape cultivar improvement via phenotyping centers and next generation markers" is provided by a Specialty Crop Research Initiative Competitive Grant, Award No. 2011-51181-30635, of the USDA National Institute of Food and Agriculture. This site is hosted at Cornell University. Copyright © 2015.